Metlab has recently added a second production line to bolster its black oxide capabilities, providing the company with an additional 50% boost in capacity.
The new line consists of nine (9) individual tanks, a caustic cleaning tank, an acid tank, two rinse tanks, a black oxide tank for low carbon and alloy steel parts, a tank for stainless steel parts, another rinse tank, and a hot dip dry-to-the touch oil tank. The tanks are 2′ x 3′ x 3′ deep with an estimated capacity range of 200 – 400 pounds per hour based on the configuration of the processed parts.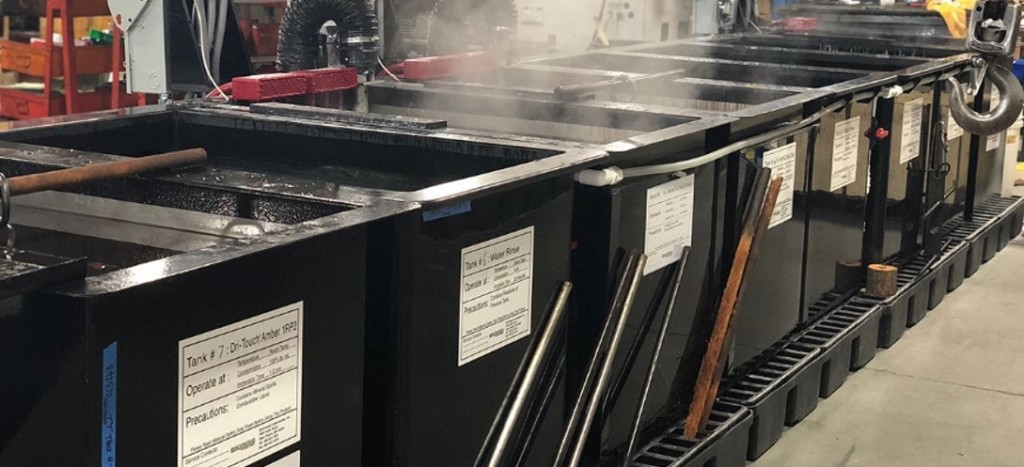 Black oxide treatment production line.
Black oxide is an effective surface treatment that enhances the corrosion resistance, wear resistance, and aesthetics of components used in various industries. By significantly expanding its black oxide capabilities, Metlab will be better able to serve its clients by increasing its work volume and processing an even more diverse array of parts.

Metlab provides black oxide treatment on various parts, from gears, blades, and bushings to pins, connectors, and much more.
"Our recent addition of a second production line marks a significant milestone for Metlab, allowing us to further enhance our black oxide capabilities and expand our capacity to meet the growing demands of our customers," said Mark Podob, President of Metlab. "We are proud to continue providing cutting-edge heat-treating services for a wide range of parts while maintaining our unwavering commitment to quality and customer satisfaction."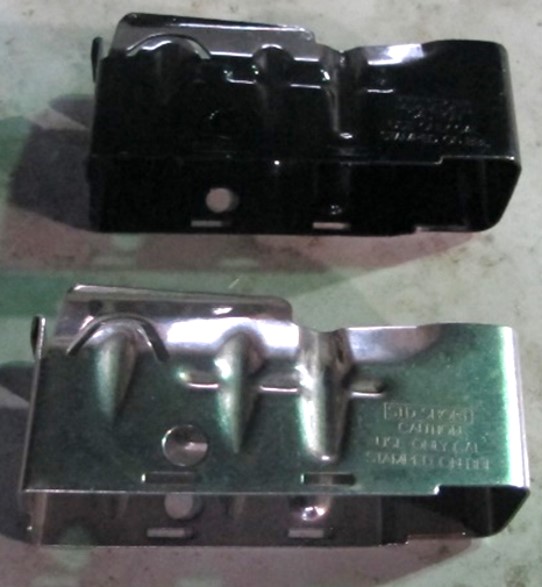 Before (bottom) and after (top) black oxide treatment to shotgun shell magazines. Black oxide perfectly replicates the surface finish while protecting the surface from rust and oxidation.
Black Oxide processing provides a highly cost-effective form of protection and adds to the component's resistance to corrosion. The process adds no dimension change to the component dimensions and improves the visual quality while offering lubricity. In addition, thin parts can withstand bending, stretching, and handling. Black oxide coats all surfaces of a component.
Typical applications are fasteners, machined components, stamped components, guns and ammunition, tools and dies, power tool components, automotive parts, exercise equipment (weights), electronic hardware, and architectural finishing.
Recognized for its advanced facilities and extensive expertise, Metlab has built a reputation for providing heat-treating services that cater to a diverse spectrum of parts, from the smallest components weighing just one pound to massive parts weighing up to 25 tons.
Metlab continues to position itself as a reliable partner for both domestic and international manufacturers. As an industry leader, Metlab is prepared to handle the evolving needs of its customers, providing superb-quality products and the highest standards of workmanship.