Metlab continues to build a successful business by providing quality heat treating and surface finishing services for its customers. To ensure this legacy, Metlab has recently hired Tom Guilliams as the Quality Manager for the company.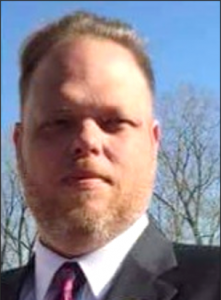 Tom Guilliams – Metlab Heat Treating's new Quality Manager
Mr. Guilliams started with Metlab in June 2020 and brought with him extensive experience in Quality Control as well as metallurgical testing. He oversees a wide range of processes and procedures, including production planning and material management.
"I manage with understanding and frequent communication," Guilliams comments. "Engaging everyone in the Quality program requires patience. It is a learning process that I share with others, and it is an essential part of the continuous improvement process."
Changes have already been implemented to enhance the quality focus throughout the organization:
• The Quality Manual is being reviewed and updated to bring the organization up to the 2015 ISO standard.
• The Calibration Log was updated: "one over one" certification review implemented to ensure accuracy.
• "Going Paperless" by using electronic communications for quality certifications instead of printouts and mailings.
Another area for improvement and change is in the testing lab. "I have a laboratory background and extensive connections in the testing field," Guilliams notes. "Metlab has testing capabilities; however, we also use third-party labs for testing. I'm able to find the best labs for the most accurate testing, which are faster and less expensive."
Part of the continual improvement process is training. Guilliams elaborates, "We provide company-wide training so that everyone understands the importance of quality. We have daily conversations about expectations and limitations. My job is to grow people as well as the business. We make sure that the customers are taken care of by having a customer-facing quality program in place throughout the entire organization."