Metlab was recently featured in the Heat Treat podcast discussing" ultra large gears" and very deep carburizing. Host Carlo Torres interviews Mark Podob, Metlab's company owner and president, during the podcast. They review Mark's professional background and how Metlab originated. The company was started in 1928 and specialized in heat treating large components such as gears and bearings. Mark and his partner bought the company and expanded it. The company has grown from 18 employees to 40 people.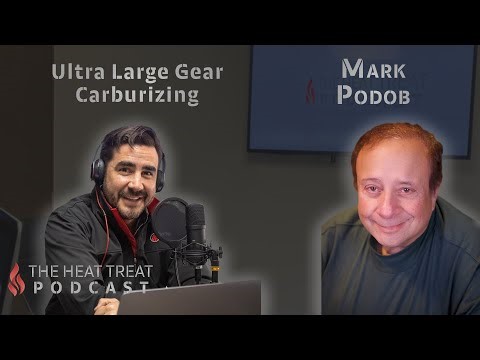 The Heat Treat Podcast #49 features Mark Podob,
President and Owner of Metlab Heat Treating
Click to watch: https://youtu.be/k7JiXwaip-U
Podcast host Carlos Torres encourages the audience to go to the Metlab website. "The pictures of huge gears and pinions in the heat treating process are amazing."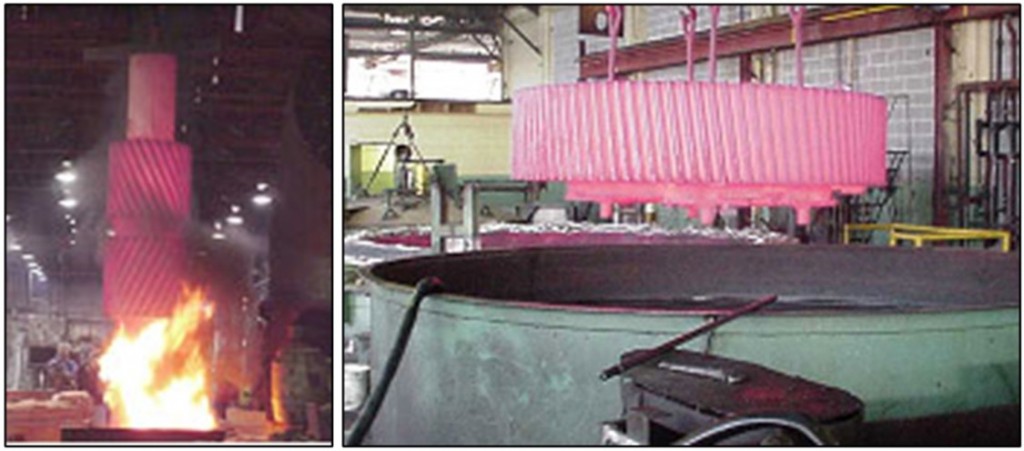 The company installed a large furnace in the 1980s because they had landed a contract from a company making transmissions for the Sea Wolf submarine. These giant gears weighed 20,000 pounds and were the main propulsion drive systems for the submarine. The gears were about 12 feet in diameter by 12 feet tall and were being nitrated. Over time Metlab nitrated up to 24 of these gears for the submarines.
Metlab's largest furnace is 15 feet in diameter by 12 feet tall and designed to heat treat large gears. Podob explains, "We ensure they sit in the furnace entirely flat to minimize the distortion. For example, we take a 45,000-pound gear, put it in the furnace for a week, quench it, temper it, remove it, and measure it. The quench tank associated with the furnace is about the same size and holds about 30,000 gallons of oil.
The podcast also covers more carburizing examples and Metlab's wide range of heat treating services and capabilities.
Watch other episodes of The Heat Treat Podcast and subscribe to the channel: