Metlab provides many services and solutions for the automotive industry. Occasionally, customers will contact Metlab with heat treating projects for their personal sports cars. Additionally, professional automobile restorers utilize these services on classic cars.
The owner of a late model Porsche 911 contacted Metlab to provide black nitriding for a set of rocker arms.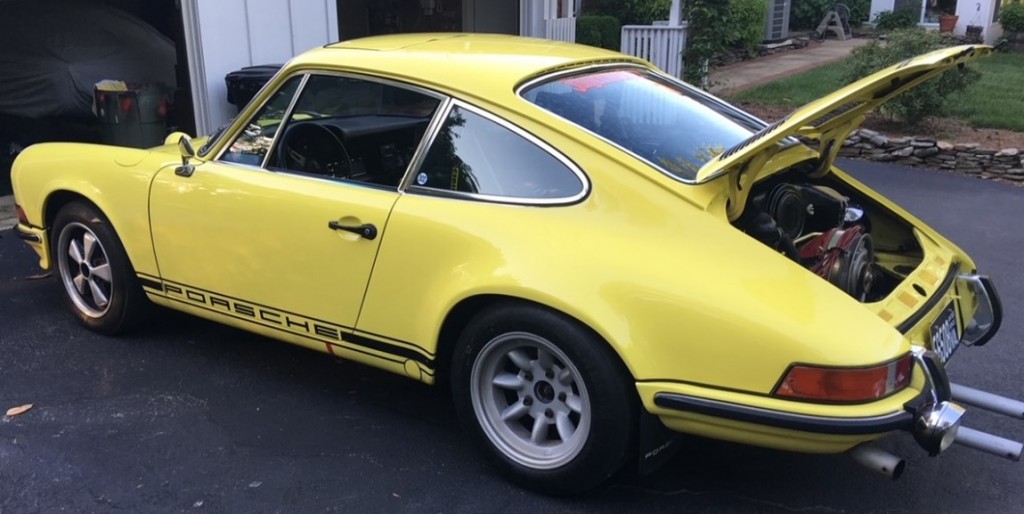 A Metlab customer's Porsche 911 with a twin-plug 2.8 engine contracted black nitriding services for a set of rocker arms.
Black nitride is an alternate term for ferritic nitrocarburizing, a hard, corrosion-resistant surface treatment that diffuses carbon and nitrogen into the surface of the treated parts, making them very hard while retaining core strength and ductility. These specific characteristics of the process make it useful for many automobile parts.
The black nitriding process improves fatigue strength, provides exceptional lubricity, and a low coefficient of friction. The process will hold dimensional requirements with little or no distortion and provides improved wear and corrosion resistance. The result is a hardness of 52-58 HRC with a matte black color. Black nitriding also meets many mil specs as well as AMS 2753 specifications.
Contact Metlab for heat treating and black oxide treatment of parts as small as one pound and as large as 25 Tons! Metlab offers customers the broadest available heat treating, surface treatment, and size capability with a unique and extensive equipment base.