Metlab is continually improving processes, upgrading equipment, and investing in the right people. Recently the company hired a highly seasoned Plant Manager to ensure the company provides the highest quality and meets customer specifications.
Chris Bixler, a heat-treating industry professional with a Mechanical Engineering degree, was brought on-board to fill the role. In addition to formal education, Mr. Bixler also graduated from the Metal Treating Institute Young Executive Series Program and is currently working toward a Master's Degree in Engineering Management from the University of Michigan – Dearborn.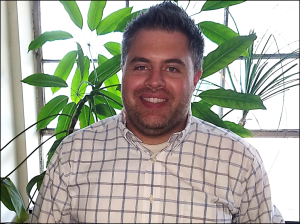 Chris Bixler – Metlab Plant Manager
"My main goals for Metlab are meeting customer delivery deadlines, organization, modernization, safety, and quality improvements." comments Bixler. "We will focus on safety and how we can be good stewards for the environment while still meeting all production needs."
Metlab's employee base features many heat treating professionals with multiple years of experience. In addition, the company has several teams to ensure quality and process procedures. Bixler elaborates, "I am a collaborative manager. I rely heavily on the team around me. I want to give them the chance to grow and prosper along with the company."
"On the production side, I think it is important to have strong procedures, processes, and training in place to help support the process and guide the staff. Taking variance out of the process is key for me. Modernizing our maintenance systems and processes to support production through preventative maintenance and predictive analytics is also important. I like working with the staff and troubleshooting problems. Having the ability to affect change in a major positive way, is something I have been looking forward to accomplish."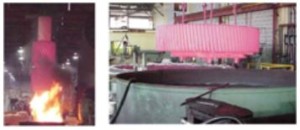 Metlab maintains a broad range of thermal processing equipment from sealed integral oil quench batch furnaces to pit furnaces up to 15′ in diameter and 22′ deep. Processes offered include heat treating under air and protective atmosphere, carburizing, nitriding, and other thermal treatments.
Bixler comments, "The big furnaces here at Metlab are really impressive and I am excited to get to work on the products that fit into these furnaces. There are high profile jobs we will run that are fun to tell your friends about. Additionally, I have some ideas for the future about emerging technologies that I would like to bring to Metlab but will wait to discuss those when we release them into the wild!"
In addition to his professional endeavors, Mr. Bixler enjoys hiking with his dogs, working on home improvement projects, and watching college football.