This past spring, Metlab assisted Penn Electric Racing by heat treating one of their critical drive train components. Penn Electric Racing is part of a colligate international competition; similar to an Indy stock car race where the teams must design and build a car from the ground up. The design and build must be completed in nine months in order to enter the competition. Metlab sponsors the University of Pennsylvania's racing team each year and provides free heat treating and also manufacturing consulting services to the team by connecting them with various material and machining suppliers. The racing team prominently features a Metlab sticker showing their support on the car.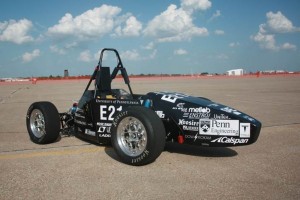 Students on the team design, fabricate, and compete with small formula-style race cars. Restrictions are placed on the car frame and engine so the students' knowledge, creativity, and imagination are tested. Four cycle engines up to 610 cc can be turbocharged or supercharged, or up to 85 kW of electric motors add a new dimension to the challenge of engine design. The vehicles are judged in three different categories: static inspection and engineering design, solo performance trials, and high-performance track endurance.
"This is the first time we had a running car for the Electric SAE competition" comments Tommy Sutton of the Penn Electric Racing Team. "However, it was not able to race due to technical inspection issues. Instead we ran the car on an open track. For next year, we hope to optimize the car for performance and safety so that it will be able to pass inspection, compete, and place highly among the field."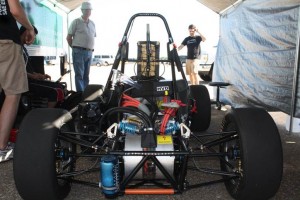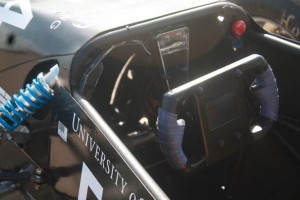 Other members of the team include team captain Adam Farabaugh, Manfred Reiche, John Doyle, Foster Collins, Parth Patel, and Aedhan Loomis, among others. Out of twenty teams that entered the 2014 Lincoln FSAE Electric competition, only three passed the stringent regulations for the competition.
The race events include:
• Auto Cross
• Endurance Race
• Skip Pad
• Acceleration
"Our goal was to design the drive train such that the rear spindles could bear both braking force as well as the motor torque" Sutton elaborates. "We wanted to have the brake rotor integrated into this system. The design and implementation became a very complicated task. The spindle was internally manufactured by the team and brought to Metlab for heat treatment. The design parameters called for a final hardness of HRC 40 – 42. The parts came out well with minimal distortion, hence very little post-machining required. Consequently the installation of the spindles went well."
Metlab has a policy of providing heat treat and surface finishing services to various universities and colleges at no cost. Other projects have included the stress relieving of racing car frames for a race car prepared by Drexel University as well as heat treating aluminum rocket tanks for Boston University. It also, from time to time, hires interns and Co-Op students from local Universities, providing them with on-the-job practical experience to help further their professional education.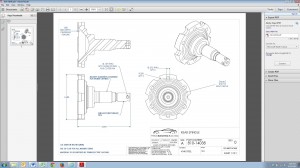 Sutton summarizes, "I just wanted to express everyone's thanks for Metlab's sponsorship of our team this year. It was an enormous success for us with our first Formula SAE Electric car, and a tremendous learning opportunity for us to expand upon for next year. We are all confident that our car next year will be able to place at the top of the podium given our current platform we have established this year. The spindles worked excellently for us! The heat treating was pivotal for their success."