Metlab Heat Treat has a long history of success, providing heat treating services to a wide range of industries. To ensure continued success and to elevate Metlab's quality and efficiencies, the company recently hired Chris DiMascio as the Vice President of Operations.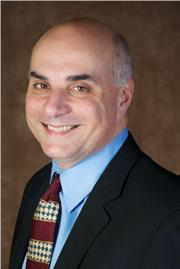 "My goal is to strengthen the core business from an operations perspective," remarks DiMascio. "Processes need to be solidified, and new ones need to be put in place. This includes having the right people working on the right things. To accomplish this, we will be implementing Lean principles throughout the organization. The first year will be the equivalent to "polishing the apple." As an example, we are already beginning to establish ownership and accountability throughout the organization."
Mark Podob, Metlab's President and Owner comments, "His work with us over the past few months has resulted in many major improvements to our operation. We are looking forward to the great experience that he brings to Metlab as we seek to grow our heat-treating operations."
Mr. DiMascio has over thirty years of broad experience (including plastics, metals, and chemicals) in engineering and operations. He was most recently principal of OpX partners, his consulting firm, and prior to that COO of the Process Technologies Division for Johnson Matthey Inc., a British company with nine facilities worldwide.
He holds a Bachelor of Science Degree in Mechanical Engineering and an MBA in Business Management from Penn State University.