Metlab heat treats and processes many parts and components for the United States military, government projects, and NASA. Recently, several telescope and mirror parts made of pure aluminum, copper, and titanium were treated for the new High-Resolution Mid-Infrared Spectrometer (HIRMES), that NASA is developing to expand the boundaries of astronomy research.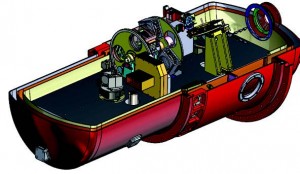 Cutaway illustration of HIRMES instrument.
A heavily modified Boeing 747SP that carries a 2.5m-diameter infrared telescope flies above ~95% of the Earth's atmospheric water vapor, allowing astronomers to gain access to wavelengths that are not possible to observe from the ground, even with the most powerful ground-based telescopes.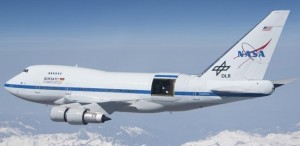 Modified Boeing 747SP equipped with an infrared HIRMES telescope
HIRMES' prime investigation is a detailed study of the processes leading to the formation of planetary systems over a spectral range rich in ionic, atomic, and molecular lines. The HIRMES science program will determine the structure and evolution of protoplanetary disks and will increase our ability to model these systems as they evolve from homogeneous disks to fledgling planetary systems.
At the beginning of their lives, stars significantly interact with their environments, and the HIRMES program will advance our understanding of the ways these interactions regulate star formation.