Metlab, a leader in the supply of heat-treating and surface treatment services, based in Philadelphia, announces the acquisition of a fleet of new vehicles and expanded pick-up and delivery service.
Metlab currently operates:
•    26' box truck, which is 25,000 GVW
•    24' box truck
•    Access to stake body truck
The company has invested in new vehicles to provide extensive, reliable service:
•    A new 16' box truck- 12,500 GVW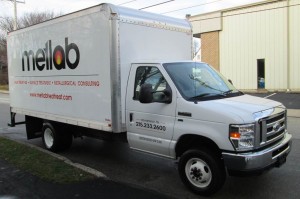 •    A new 1-ton van. To kick-off our Baltimore runs and complement our overall pick-up and delivery service.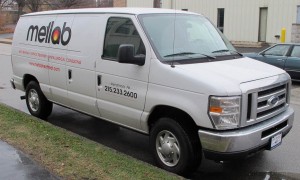 Daily pick-up and delivery is available to companies in the following regions:
•    Philadelphia,
•    Montgomery,
•    Bucks County regions
•    New Jersey
Pickup and delivery is now available Twice A Week for:
•    Allentown
•    Bethlehem
•    Baltimore and surrounding areas
•    Delaware
•    Northern New Jersey
There is typically no charge for our pick-up and delivery service. Drivers are equipped with two-way radios and cell phones to allow for immediate, last minute requests for service.
Due to our large volume shipping we receive excellent freight rates from common carriers and are often able to arrange freight either by LTL or flat beds pass along prepay and add freight charges, passing along significant savings to our customers.
Customers either issue us purchase orders, or we provide them with a pad that they can keep in the shipping and receiving department for their use to write up individual orders for heat treating and surface finishing.
Metlab provides:
•    Hardening
•    Tempering
•    Carburizing (case-hardening)
•    Nitriding
•    Annealing
•    Black oxide
•    Induction/flame hardening
•    Stress relieving
•    Cryogenic treatment and other thermal processes.
Materials processed include all ferrous and non-ferrous materials. Heat treating is done in strict accordance with military specifications.
Please call our toll free number, 1-800-319-7359 to schedule a pick-up.
Mark Podob
Vice President, Marketing and Sales
Metlab
1000 E. Mermaid Lane
Wyndmoor, PA 19038
215-233-2600 Ext. 232
(F) 215-233-5653
mpodob@metlabheattreat.com