Mark Podob, Vice President, Sales and Marketing, and co-owner of Metlab in Wyndmoor, PA, has been selected by the ASM Philadelphia (Liberty Bell) Chapter as the 2015 recipient of the William Hunt Eisenman Award.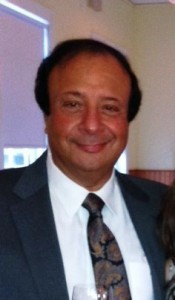 Mark Podob
This prestigious award is given each year by the Chapter in recognition of dedicated service to the Society, foresight, dynamic management, leadership, and promotion of the metals industry and metallurgical education.

Previous award winners have included industry giants such as Tinius Olsen II, former president and grandson of the founder of the mechanical testing company, Allan Ray Putnam, long time president of ASM, Quentin D. Merkham, former President of Ajax Electric Furnace Company, Ed. J. Dulis, retired President of Crucible Steel Research Center, George Bodeen, past president of Lindberg Heat Treating, John W. Rex, Bill and Roger Jones, founders and Presidents of Philadelphia based heat treat companies, Horace and Conrad Knerr, founder and past Presidents of Metlab, and James G. Conybear, Director of Operations and co-owner of Metlab.


Mark Podob is currently Vice President and co-owner of Metlab, a sustaining member of the ASM Liberty Bell Chapter and one of the largest heat treating companies in the Greater Philadelphia Region. A member of ASM since 1967, he will present a lecture entitled "A Unique Career in Heat Treating and Surface Finishing – Finding Exceptional Solutions to Heat Treating Projects."
Metlab, which was established in downtown Philadelphia in 1928, is among the oldest continuing operating commercial heat treatment companies in the United States. The company was acquired from the founding family in 1998 by Mark Podob and James G. Conybear (FASM). Employing 18 people at the time of the acquisition and faced with significant financial and operational challenges, the company today has a staff of over 40 and has seen tremendous growth in customer base, markets served, sales volume and profitability. Spurred by the acquisition of two additional companies, John V. Potero in 2001 and Black Ox, in 2004 Metlab offers the broadest array of thermal and surface treatments in the area, and services an international marketplace.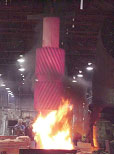 Carburizing large gears in Metlab's facility
While Metlab focused on heat treating large parts, Potero's area of expertise in heat treating small parts and black oxide treatment. Potero also offered pick-up and delivery in its own vehicles. Black Ox was able to bring a customer base of over 1,000 companies and offered black oxide coating on ferrous, non-ferrous and brass machined parts and passivation in accordance with military specifications. These acquisitions plus product focus by Metlab, resulted in the success and growth of the newly, merged companies.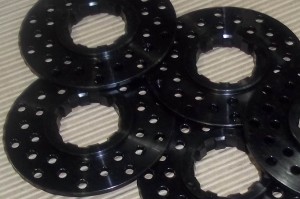 Example of Black Oxide on small parts
With a BE and MS in Metallurgical Engineering and Materials Science from New York University, School of Engineering, in the Bronx, NY, Mark has held positions in the metals and materials field throughout his career, including metallurgist, technical director, product manager, sales manager and ultimately company owner.
Some of the more interesting components heat treated by Metlab have included gears as large as 10 feet in diameter weighing more than 40,000 pounds, 3.0 to 4.0 meter windmill bearing rings, tank turret races, down hole oil drilling components, and complex machined parts requiring just in time processing of large quantities of parts.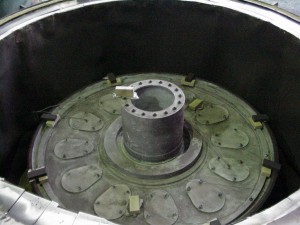 Main propulsion gear for submarine/destroyer nitrided by Metlab
Mark will share highlights from his career, tracing his path as an entry level metallurgist with Pratt & Whitney Aircraft in East Hartford, Connecticut, to ultimately the owner of Metlab, and discuss some of the more unique heat treating and manufacturing projects that Metlab has worked on during his tenure with the company.